*BOSS* *PREMIUM*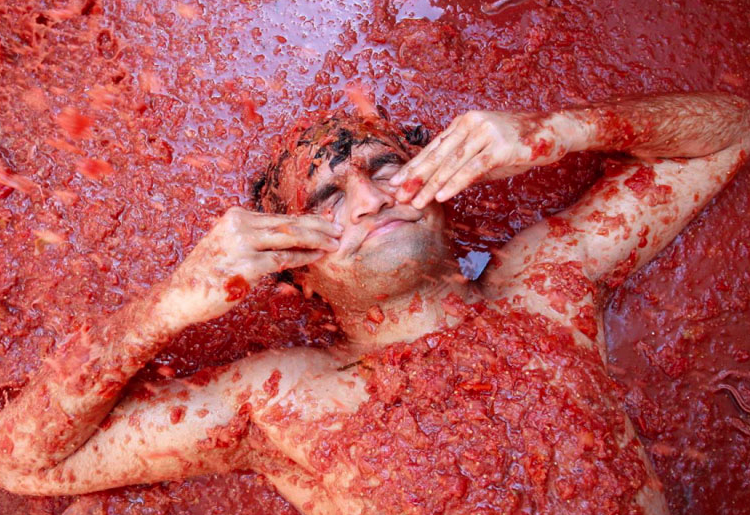 期間: 1 日 (約)
所在地: Valencia, Valencia
製品コード: BOSS TOMATO
*BOSS TOMATO*
This pack is the perfect one for you if you want to forget about all the challenges ahead for la Tomatina and just have the most epic time for this once in a lifetime experience.
Including everything you will need and much more, you will be taken care of from the first moment you join us until you say bye-bye to us with a huge smile in your face.
We have created for you an incredible day to never forget and as our more than 12.000 happy customers assure, the best La Tomatina experience in the market.
Remember we are born and raised in Valencia, we are La Tomatina experts & you will get an experience like nobody else, you wait and see. Be ready to be amazed.
Your package includes all of this:
La Tomatina mandatory Entry Ticket.
Bus from Valencia to Buñol and back.
Festivals All Around Guide.
Access to Festivals all around Fun Zone.
2 drinks of refreshing Spanish Sangria at our Fun Zone.
La Tomatina pre & after-party in our headquarters in Buñol.
Awesome Batucada live show.
Free Entry Ticket to La Tomatina Official After Party all night long.
La Tomatina PREMIUM BOSS TOMATO package includes:
1 Typical Tasty Valencian Veggie Paella plate(no meat/good for vegans) to recover energy after La Tomatina is finished
Festivals All Around backpack.
Festivals all Around Souvenir La Tomatina t-shirt.
Waterproof bag for your phone or money (Important).
Super handy goggles to protect your eyes from the tomato acid (Important).
Locker service at our headquarters to leave belongings like passports, bank cards, etc..(Important)
Festivals All Around swimming cup to protect you from the tomato. (Super Handy)
Feel 100% Worries Free.
Lots of love & one of the most epic days of your life.